Created April 2020
Hiya and I hope you're doing well!
Ahh yes, our old pal - self-confidence! Some people are lucky enough to be born with it (and I'm actually quite envious of them), but for some of us it's not that easy. If you have low confidence it could be because it runs in your family, and it may be a natural part of who you are. Or it might of been caused by some sort of event or situation in your life. So some of us have to work a bit more at it and find it a bit more of a challenge.
I feel that's definitely the case when you're in your teens with things like school and growing up to deal with. If self-confidence isn't really a big deal or a problem for you, then that's excellent, just keep rolling with it. But if you struggle, then I just want you to know you're not on your own.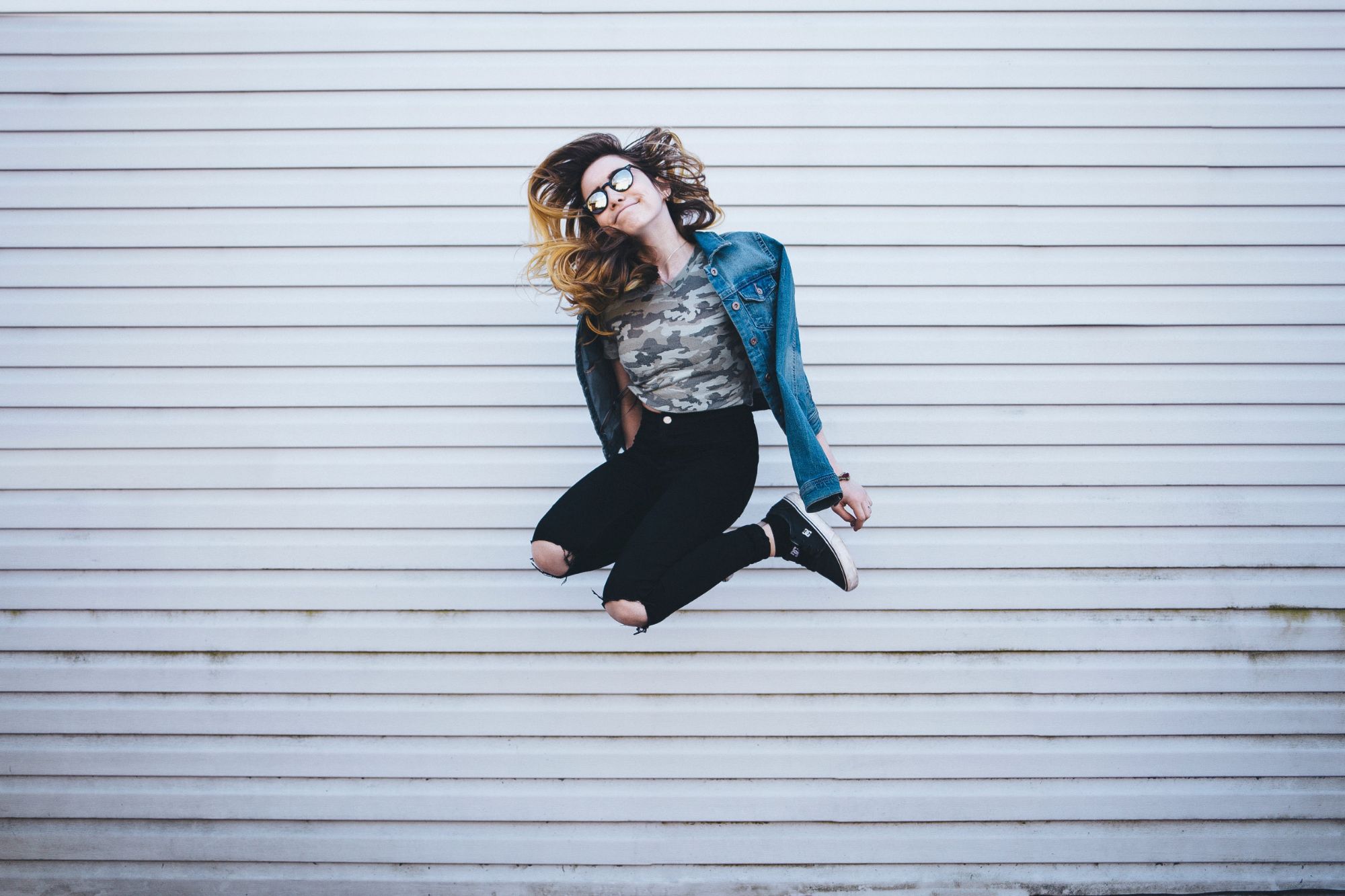 I think sometimes it's a thing that can improve as you get older, because you gain from life experiences, and you sort of learn not to be quite as aware of what people think of you, and how they perceive you.
For me personally, a couple of big occasions that helped me get through it was meeting my husband, and having our daughter. Definitely the toddler stage, as I discovered a few emotions that I never knew existed! But Chloe is my everything, I wouldn't be without her.
Another thing that I completely surprised myself with was taking a job as a sales assistant in a clothes shop. I never imagined in a thousand years I'd have the courage for it. But I wanted to challenge myself, so I had a go, and it actually went much better than I expected. It taught me a different side to myself, and ways of dealing with people in situations that I wasn't used to.
3 Ways to help boost your self-confidence:
Do something that's out of your comfort zone. You'll gain from the experience.
Wear clothes and accessories that make you feel good about yourself (we can help with the accessories!).
Celebrate your small wins. Every time you feel proud of an achievement - treat yourself!
See you next time, Louisa x
image courtesy of Unsplash.com/@aginsbrook